Thanks to an overdraft in my bank account last week and a car payment that is due next week; I am in desperate need for funds, so unfortunately I must part with the following.
Lip Service Velvet Vixens pants in black colorway. Size Medium.
Measures 17" across the waist. 40" long.
Front.long.
Front.top.
Back.top.
<
I realize that these pictures are aweful, but all I have right now is my digital webcam. These pants are in GREAT CONDITION. They have only been worn a few times, and are clean. The only reason they aren't in perfect condition is because the bottom hem of the pant legs is slightly worn from being walked on the few times they were worn.
Here are the lippy stock photos:
Paid 84.00 for them, am asking $60.00 +shipping.Lip Service Striped Pants for Hot Topic. Size 9.
Measures 15.5" across the waist. 39"Long
-These pants seem to run small but are still stretchy. They black pants with white and red chain looking stripes going down. The buttons on the front are decorated with skull and crossbones, and the back is accented with a d-ring.
These pants are in great condition. Only slightly worn. The only flaws are in the bottom of the pant legs where some of the stripes are a tad worn from what looks like creasing to me. It is completely unnoticeable unless you are looking for it.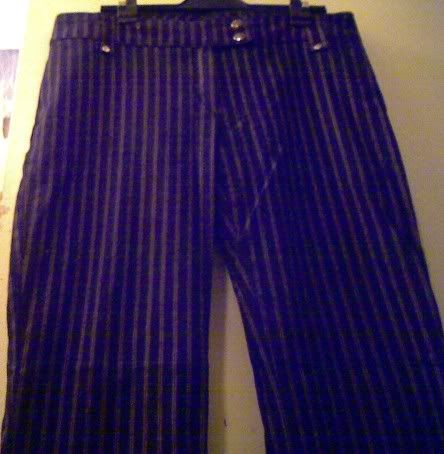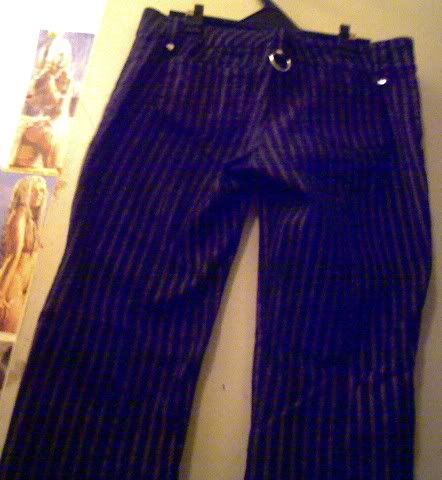 Front detail closeup.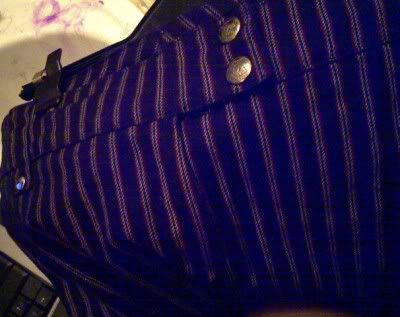 $15.00 +shipping
Mechanical Bunny, Red Asymetrical Hem Sexy Ruffle Skirt made by True Light. size Large
Measures 15" across the top waistline. 14" long on shortest side, 25"-22" long on longest side.
-This skirt has never been worn. I bought it from Mechanical Bunny awhile back and ended up not having anything to wear with it. It has been hanging in the closet ever since. It is very stretchy and ties on the right side making the length a bit adjustable.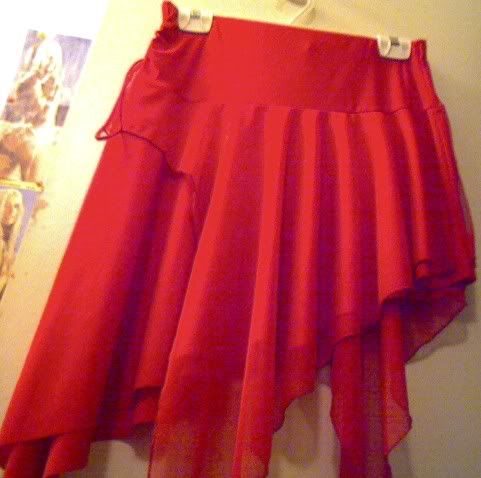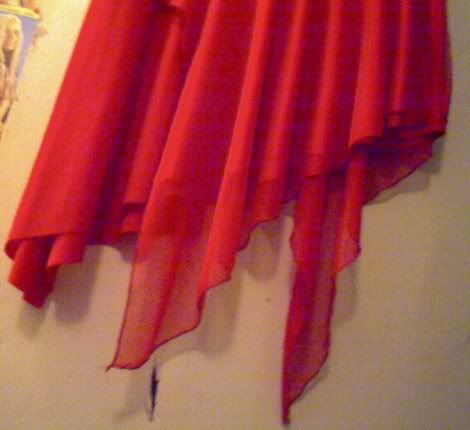 $17.00 +shippingShort Sleeved Black Tee with silver glitter spider. by Target. Size Medium.
Measures 18" across armpit to armpit. 18" Long down from neckline.
- In great condion. Not faded or anything. I'm not sure this top has ever even been worn before.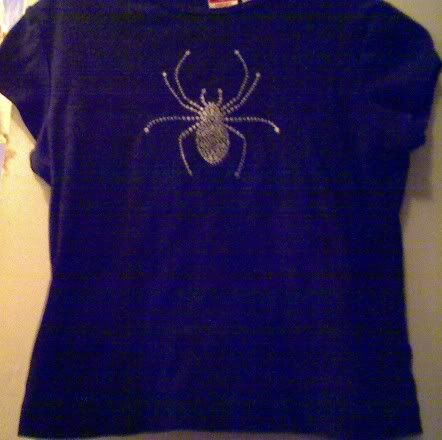 Spider.Detail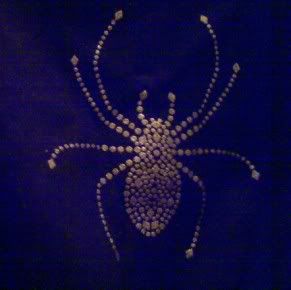 $5.00 +shippingBlack short sleeved, Hot Topic Tee "I mate to destroy". Size XLarge
Measures 19" across. 19" long down from neckline.
-This shirt is pretty stretchy and is in perfect condition. It doesn't look to me like it has ever been worn before. Picture on front is not cracked or damaged in any way. Says "Roman Dirge" next to cartoon.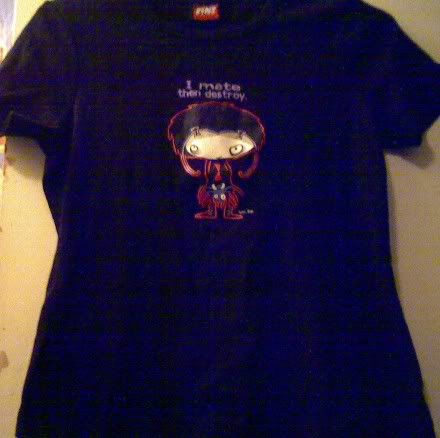 Front.Detail. (picture took kinda crooked but you get the point)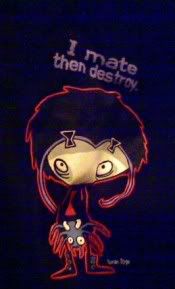 $10.00 +shipping
I also have a Shrine of Hollywood Sacred Heart Ballet dress in the iron cross print that I will be listing here soon. It is a size Large, and I am only asking $75.00 as it needs to be dry cleaned. I'll have pictures of the actual dress later today or tomorrow.
Here is the stock photo:
I have tons of positive feedback
on gothauctions
and on
evilbay
.
As I need the money as soon as possible I prefer only PayPal payments. If you see something you like but do not like my price, please feel free to make an offer. Buyer pays all shipping costs.
Shipping will be calculated by zip code.
Comment here or email me directly at holdmeunder@gmail.com .
Mood:
awake